The Secretariat
---
Executive Director
Ramadhan Masele
ramadhan.masele@tango.or.tz
Ramadhan Masele is the Executive Director of the Tanzania Association of NGO (TANGO) since August of 2021. He brings a wealth of experience from both National and International organizations he has worked for in the past that will be of benefit to the Society.
Ramadhan, a holder of MSc in Development Policy and Practice for Civil Society has joined TANGO after a fifteen years' experience of working in the non-governmental organization sector where he served as program coordinator, program officer, program manager as well as Executive Director. He has extensive experience in leadership, strategic thinking, public relations, policy analysis, community mobilization for social change and organizational fundraising.
Ramadhan's commitment, fortitude, enthusiasm and energy, collaborative and engaging leadership approach, and wide-ranging experience coupled with his numerous skills, will help invigorate innovation in TANGO so that it becomes a more vibrant, diverse, dynamic, inclusive, and growing organization that creates conditions for success for its members and other stakeholders.
Ramadhan is working closely with the Board to co-design the future of the organization in realizing its strategic goals and vision, including: enhancing the value of member experience while growing membership; developing external relationships to enhance contributions to knowledge, policy, and practice; and expanding organizational capacity to fulfill TANGO's strategic priorities, vision, and mission.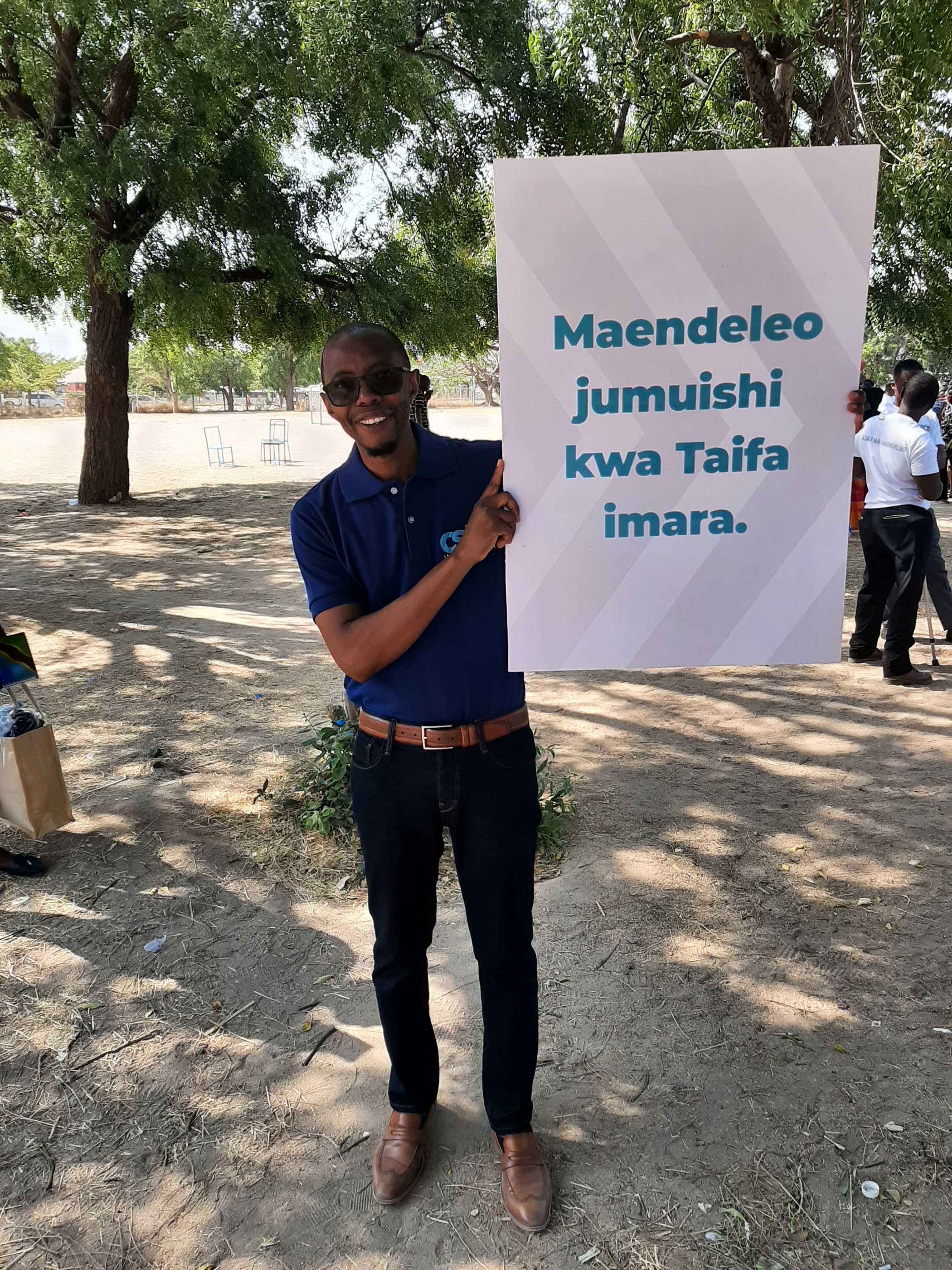 Adamson Nsimba
Miriam Kihiyo
Board of Directors
• Mrs. Anna M Kulaya-Chairperson
• Mrs. Jane Magigita-Director
.Ms. Vicky Ntetema-Director
•Mr. Nemence Iriya-Director
• Mr. Charles Lwabulala-Director
TANGO'S FOUNDER MEMBER NGOS IN 1988 WERE
The Family Planning Association (UMATI)
Wanawake Wakatoliki Tanzania (WAWATA)
Women Research and Documentation Project (WRDP)
Tanzania Media Women Association (TAMWA)
Tanzania Home Economics Association (TAHEA)
Tanzania Girl Guides Association (TGGA)
Christian Professionals of Tanzania (CPT)
Sauti ya Siti
Tanzania Red Cross Association
Institute of Development Studies-Women Study Group. (IDS WSG)
Community Development Trust Fund (CDTF)
Tanzania Women Lawyers Association (TAWLA)
Chama cha Elimu ya Watu Wazima (CHEWATA)
Umoja wa Vijana Wakatoliki (VIWAWA)
Kilimanjaro Women Information Exchange Consultancy (KWIECO)
Nyumba ya Sanaa
Young Women Christian Association (YWCA)
Presidential Trust Fund for Self Reliance
Agakhan Women Association
Tanzania Women Development Foundation
Young Men Christian Association (YMCA)
Elimu ya Malezi ya Vijana (EMAU)